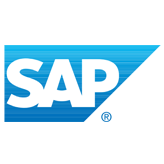 This week at Peregrine, we're putting the final touches on a report for SAP that summarizes the results of close to 100 interviews with SAP new hires, managers and onboarding program stakeholders. The interviews focused on capturing the current state of SAP's generic onboarding program and making recommendations for improvements.
One of the most valuable components of the report is what we call the "ideal onboarded employee profile." This profile offers a snapshot of what perfect or nearly perfect onboarding would consist of under ideal conditions. We created it by interviewing a select group of high-performing managers (HPMs). Over the course of these interviews, we gathered their thoughts and opinions on the outcomes of an ideal onboarding process, and then worked with them to iteratively and incrementally organize their ideas into a comprehensive profile. 
This profile can be used in a variety of ways, including developing precisely-targeted learning strategies and curricula.
---
Develop and/or share your skills as a manager, register for the North Bay Managers Forum. Keep up to date with North Bay Manager Forum happenings by joining our Meetup Group.
---
Follow us on Twitter and LinkedIn.