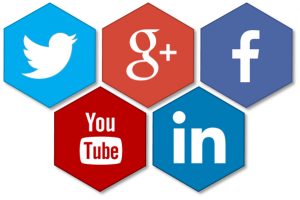 This week at Peregrine Performance Group we're excited to be starting two new projects with two new clients!
For SAP Marketing, we're working with social media channel managers to help them learn and use best practices for working with popular social media platforms. SAP social media channel managers play a vital role for SAP as online guardians of the brand and facilitators of social engagement. They are responsible for the day-to-day management of social media strategy.
Peregrine will be designing and building several eLearning modules, exercises and job-aids that revolve around real-life examples, case studies and expert use and management of channels such as Twitter, LinkedIn, YouTube and Facebook. We've completed many performance improvement projects for other SAP teams in the past, and we're looking fwd to working now with SAP Marketing on this project.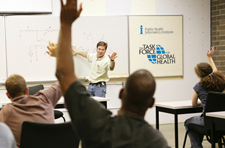 Our newest client, Public Health Informatics Institute (PHII), works closely with health practitioners around the world to improve health outcomes through effective application of information.
PHII is part of the Task Force for Global Health and is known for its expertise as a neutral convener of public health professionals and their stakeholders. PHII brings these parties together to learn from each other, share best practices, and work together to address barriers to improving the health of populations.
Leaders at PHII's Informatics Academy have asked Peregrine to help them review and improve their training evaluation tools and in turn take their training courses, both online and instructor-led, to the next level.