Busy week this week at PPG!
Peregrine Turns Five!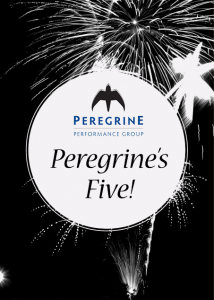 One of the biggest events this week is the celebration of our fifth anniversary! It's hard to believe, but Peregrine turned five this summer.
We're hosting a party later this week and reflecting back on all the clients, contractors, projects, referrals and friends of Peregrine that have gotten us this far. THANK YOU, ALL!
Here's to many more years of providing state-of-the art training and performance support tools to workforces and customers in the Bay Area and around the world.
JobAider News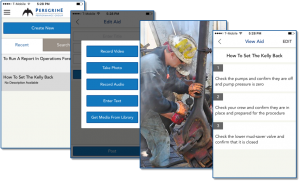 Our new app for helping organizations share expertise is available on Android now, in addition to iPhone.
We're testing it this week on the new platform and looking for organizations and individuals to help us take it to the next level!
The app makes it easy for experts to capture and share their expertise (i.e., tasks that they perform) with others. For more information, visit jobaider.com.
Wrapping up Decision Support Tool for Roche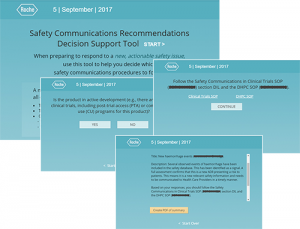 Also this week, we're pleased to be wrapping up primary work on an important performance support project with the Swiss multinational healthcare company F. Hoffmann-La Roche.
Working with members of the Roche Pharmacovigilance (PV) team, we've designed and developed a job-aid that helps safety communications specialists make decisions with greater speed and accuracy.
Working with a relatively simple user interface (and supported by complex programming behind the scenes), a user answers a series of questions about a new, actionable safety event and the job aid helps them make or confirm a decision about what communication(s) they need to send in response to the event.
Upcoming Speaking Events
We're honored to have three major speaking events on the calendar.
How to Get into the Field of Workforce Performance Improvement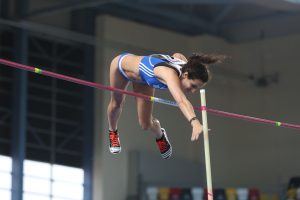 On 21 Sep 2017, Tina Bjork, Global Learning Lead at The Coca-Cola Company, and Russ Powell, of Peregrine Performance Group, team up to discuss ways to build a career in workforce performance improvement as they present "Practical Advice for Pursuing a Career in Learning and Development" for the Bay Area/Boise State chapter of ISPI.
For more info and to register, visit ispibay.org/event-2634062. See also, linkedin.com/pulse/practical-advice-new-graduates-pursuing-career-talent-russ-powell
How to Recognize and Create "Damn Good" Job Aids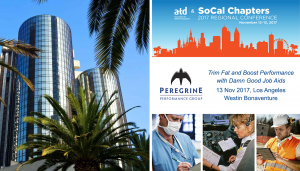 On 13 Nov 2017, we'll be presenting our program "Trim Fat and Boost Performance with Damn Good Job Aids" at the ATD SoCal Regional Conference.
This program helps participants distinguish between mediocre and "damn good" job aids and then apply seven steps to design and develop exemplary job aids of their own.
We offer loads of examples from a variety of industries.
Click here for more info and to register.
Using xAPI to Track Performance Support

In January, we'll be at TechKnowledge 2018, speaking about how we're using xAPI in our JobAider app to help business leaders track use of the app – from who is creating job-aids and who's using them, to which job-aids are most popular and what steps are being looked at the most. We'll discuss our experience building xAPI functionality into the app, including pitfalls to avoid and recommendations.
Click here for more info and to register.

Follow Peregrine Performance Group on Twitter, LinkedIn, Facebook and Google+.