Happy new year from Peregrine Performance Group! We're starting off the year with a bang.
Caesar's Palace, One Night Only
This week at Peregrine we're doing Vegas. We'll be at Caesar's Palace. For one night only. (I just love saying that!)
ATD TechKnowledge, one of the nation's leading learning-technology conferences, invited us to present our "How to Recognize and Create Damn Good Job Aids" program at their winter conference. It just happens to be at Caesar's Palace in Las Vegas. And, actually, it's in the afternoon (Thurs, 12 Jan). Still, it's The Palace.
We're looking forward to sharing, learning and networking with more than 1,200 learning-technology professionals from around the world—professionals with specialties in training design, delivery, management and strategy.
We've re-vamped and re-named the presentation (ATD TK didn't like our naughtier title) to make it more engaging and informative, and to give participants an opportunity to apply some of the concepts and principles we discuss in it, immediately.
Learn more about it here and here.
And invite us to bring this program—a program that consistently elicits comments like, "You guys rock!," "I want some of these for MY clients!," and "This was the most useful session I've attended in a long time!"—to your organization.
We're really looking forward to this. I mean Frank Sinatra did the Palace. Sammy Davis Jr. did the Palace. Celine Dion did/does the Palace. Bette Midler, Diana Ross and Sting did the Palace. And now Peregrine. (Okay, they did the big stage and we're doing the conference center. But, still, it's Caesar's Palace.)

Our Arab Culture Awareness Game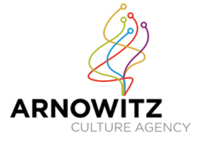 This week, we're also working on a new learning game. In cooperation with our strategic partners Arnowitz Culture Agency and Bob Brown Service Solutions, we're working with a large, multinational hospitality company—a company with over 5,000 properties in over 100 countries and over one million rooms—to help them improve loyalty scores among their Arab guests.
We're creating a board game that will help service associates of the organization learn more about Arab culture and become more aware of the needs and preferences of their Arab guests.
Other Projects
We're also working on some other fascinating projects that are helping marketing writers within a multinational software company produce more engaging content, and helping a biotech training department understand their internal customers better and improve their course offerings. Plus, our job-aid app is almost ready for testing. More on that soon.

Follow Peregrine on Twitter, LinkedIn and Facebook.