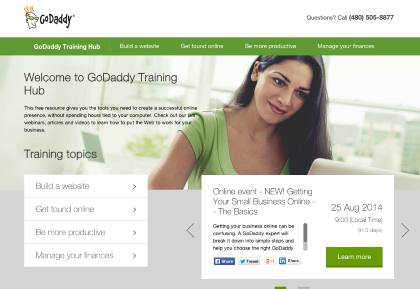 This week at Peregrine, the latest webinar we created for GoDaddy went live. "How to Get Your Small Business Online — The Basics" was designed to help small business owners — especially those with minimal time or interest in developing the skills necessary for building complex websites — learn how to use GoDaddy products to begin building their online presence. The workshop included a product selection job-aid that helps business owners easily and confidently choose the GoDaddy product that best fit their needs.
---
Develop and/or share your skills as a manager, register for the North Bay Managers Forum. Keep up to date with North Bay Manager Forum happenings by joining our Meetup Group.
---
Follow us on Twitter and LinkedIn.