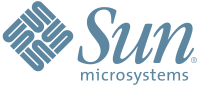 Sales Force eLearning
Sun Microsystems was looking for a "faster, better, cheaper" way to bring their global sales force up-to-speed on a new account planning model they had adopted. They had grown weary of the linear slideshow-with-audio style of training to which their sales force had been accustomed.
After deciding to use Dr. Sivasailam "Thiagi" Thiagarajan's innovative four-door approach to eLearning, Russ led a team of instructional designers and subject matter experts to create a program for them. Russ worked with Sun sales and methodology experts, and a team of technical developers, to create an instructional program that combined Thiagi's four-door model with elements of Sun's internal sales processes (e.g., account planning, opportunity management, business- and territory-planning).
The program was wildly successful. Not only did it meet the leaders' business objectives, they asked for twelve more courses in this style. In addition, Brandon Hall Research honored one of the courses with a gold Excellence in Learning award for Best Custom Content, and the Director of Sales Training had this to say:
This was a challenging project with demanding clients, complex subject matter and political tension. Russ managed our internal client expertly. His instructional solution was praised by our internal client and from my perspective is the best course we've developed—elegantly designed with high-value content and methodology.
During Russ' tenure with the Sun Learning Services instructional team, they won ASTD's BEST Award for organizational excellence and placed #11 on Training Magazine's worldwide list of the top-125 training organizations.