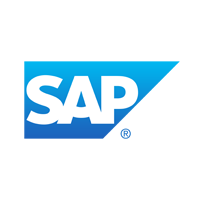 Performance Support for Social Media Channel Managers
In order to meet organizational growth goals, leaders of SAP Marketing needed to help their Social Media Channel Managers and Digital Strategists become more effective users of social media. They hired Peregrine Performance Group to design and develop job aids and eLearning to support the initiative.
In collaboration with social media channel management experts and team leaders, Peregrine consultants designed and developed a summary of best practices (i.e., a job-aid) for channel managers. The job-aid covered the channels Twitter, LinkedIn, Facebook and YouTube. After testing and revising the job aid, we then built an eLearning course in Storyline that helped channel managers learn the best practices and apply them to examples from the field. 
Key stakeholders in the project rated the outputs as outstanding and agreed that they not only exceeded expectations but are also driving business results as expected. They also agreed that the processes Peregrine used to produce the outputs were effective. Initial reports back from the field suggested that improvements in worker performance have been both positive and lasting.
Use of eLearning for Building Awareness and Culture Change
Leaders of the SAP Global Learning and Development team were looking for ways to help their workforce develop greater awareness and understanding of the challenges lesbian, gay, bi-sexual and transgender (LGBT+) members of the workforce face everyday.
Peregrine worked closely with members of SAP's Learning Center of Excellence and Execution team to understand requirements and assist with the design and development of an eLearning module. While we assisted with instructional design, storyboarding and graphical design, our primary work on this project involved authoring and programming in Articulate Storyline as well as QA testing and project management.
We developed a beautiful and compelling Storyline module with stunning graphics and complex programming that helped users/learners stay interested in and engaged with the content. Project stakeholders reported that the outputs of the project and the process we used to create those outputs exceeded their expectations.