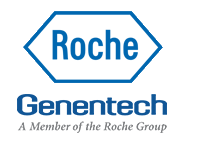 Global Pharma Technical Operations Engineering (PTE)
Roche/Genentech was looking for help integrating the processes and practices of two engineering organizations that had recently merged. They called on one of our strategic partners, Ratcliff Consultants, and Ratcliff Consultants called on us. We were hired to help about a dozen subject matter experts—senior leaders who were managing an annual project portfolio of roughly $500 million—capture and communicate project management guidelines and then ensure that those guidelines were implemented across the organization.
We worked closely with each leader to help them refine guidelines for their particular area of expertise. We created several performance support tools, including eLearning modules and job-guides, to help them distribute and explain the guidelines to a global audience.
As reported by project stakeholders, our work led to an increase in projects that were executed on time, in budget and within scope. This work also led to improvements in efficiency and compliance with new regulations.
Regulatory Affairs/Pharmacovigilance
We are currently working on a three-phase project with Roche/Genentech in which we are helping a segment of their workforce learn to use new software for planning and tracking regulatory compliance activities—risk management plans, risk minimization activities, periodic safety update reports (PSURs) and post authorization safety studies (PASS).
We are working closely with subject matter experts in regulatory affairs helping them capture and communicate standard operating procedures and best practices.nnOur focus has been on creating eLearning modules, user manuals, and quick-reference guides for common tasks.
With the first phase of the project complete, key stakeholders are reporting that the outputs we produced have exceeded expectations, user adoption of the software is going smoothly, and calls to the help desk are minimal.