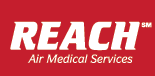 Front End Analysis
REACH Air Medical Services faced exponential changes to its infrastructure, personnel, processes, and regulatory compliance due to rapid growth. The company was interested in analyzing the current state of the company wide learning and development activities, resources, and capacity.
Conducted front-end-analysis that focused on the current state of learning and development for each business area, the vision of the future state for each business area, learning and development needs and gaps that exist.In addition, investigated and confirmed learning and development needs for operational processes and procedures, management systems and structure, development tools, expertise needed based on current and future plans, and resources.
Prepared a report including gap matrix and recommendations that led to a high priority placed on the implementation of a learning management system and the related processes and procedures. Management will use our findings to inform key decisions and shape learning and development at REACH over the next few years.