Testimonials and Industry Awards
Peregrine Performance Group consultants regularly receive outstanding feedback on their work with our clients. Here are a few examples we're particularly proud of.
Testimonials
Roche/Genentech

"We asked Peregrine at short notice to prepare comprehensive eLearning modules and user guides. They quickly established understanding of the brief, planned accordingly for delivery to challenging timelines, and delivered a high quality product ahead of the deadline. The outcome was a comprehensive, accurate, well designed product which has been very well received. Thank you, Peregrine, for an excellent piece of work!"
— Lia Isted
Regulatory Documentation Specialist, PDRD
Roche Products Ltd
Roche Pharmaceuticals
SAP

"Peregrine Performance Group does amazing instructional design work! The Peregrine team… works its magic and produces beautiful work. I fully expect to see a significant increase in employee engagement as well as successful internal recruiting as a result of this program. I highly recommend Peregrine!"
— Barbara Jamelli-Sefchi
Global Head, Career Development, HR Talent
SAP

"We hired Peregrine to build an eLearning course based on a design we created. Peregrine assigned one of their top Storyline developers to the project. Not only did he complete the course to our specifications, on time, and within budget, he also found elegant solutions to all of the technical challenges in our learning design."
— Joanne Connelly
Sr. Learning Consultant
SAP

"Detail-oriented. In-tune with the latest in learning design trends and technology. Mindful of learners' needs and business goals! You will quickly see Peregrine as a valued, strategic partner, not just another vendor. Their experience in the field of L&D is a welcome commodity when working on high stakes projects!"
— Enzo Silva
Learning Strategist
SAP

"Our Peregrine consultant was a consummate professional; responsive, proactive, results-focused and a pleasure to work with. Our internal customer was thrilled with the completed course."
— Joanne Connelly
Sr. Learning Consultant
SAP

GoDaddy

"I hired Peregrine Performance Group to help us develop customer and instructor materials for GoDaddy's Website Builder tool. We rolled out customer training and train-the-trainer programs based on these materials… and received rave reviews. I would not hesitate to engage or recommend Peregrine again for the development of customer training materials."
— Trudie Folsom
Director, Customer and Partner Training
GoDaddy

SuccessFactors

"Talented and innovative instructional designers. Systematic methods for designing and developing training, including rigorous analyses and the measurement of results. Professional. Diligent. Great sense of humor. Peregrine rocks!"
— Brett Johnson
Manager, Global Learning
SuccessFactors

Sun Microsystems

"[They] took on a challenging project with demanding clients, complex subject matter and political tension… and managed it expertly. Their instructional solution was superb, the best we've developed — elegantly designed with high-value content and methodology."
— Joe Campbell
Director
Sales Training, Sun Microsystems

Sungevity

"Invaluable resource. Key player in the development of our corporate university."
— Susan Hollingshead
Chief People and Corporate Services Officer
Sungevity
"Rave reviews. Exceeded our expectations."
— Andrew Birch
Co-founder, CEO
Sungevity

ThermaSource

"Efficiency is up; safety incidents are down; management is reporting more unity between and among teams; we're seeing reductions in equipment damage. Our people are staying with us longer now in part because they're seeing that we are committed to their safety and their development."
"If you're looking for help creating or refining professional job-support tools and/or performance-based training, talk to these guys. I recommend them highly."
— David Wetherbee
Superintendent
ThermaSource Geothermal Drilling

 Nelson

"Highly disciplined approached to design and a learner-centered approach to facilitation. This combination differentiate them from many in this field. I endorse them without reservation."
— Chris Holmberg
Director of Learning
Nelson Human Resources

 Solar Energy International

"They exceeded our expectations. Engaged every participant. Modeled what they were teaching. I recommended them highly."
— Kathy Swartz
Director of Training
Solar Energy International

Wells Fargo

"Peregrine demonstrated commitment to creating creative and high quality learning activities to drive performance. They communicated effectively throughout the assignment and were able to quickly build rapport with internal resources that enabled efficient movement from concept to finished product."
— Rebecca McClure
Learning and Development Manager
Wells Fargo

Presidio Graduate School

"Peregrine led our staff through a series of DISC profile activities that helped us identify our work styles. Our time together time was eye-opening and helped us improve the way we communicate and work together. We are already planning to integrate a few of the high-priority ideas we generated!"
— Alyssa Stone
Programs Manager
Presidio Graduate School

Awards
Peregrine consultants and clients have won numerous industry awards for the quality, caliber and results of our work. Here are some of our favorites.
ISPI – Award of Excellence for Outstanding Human Performance Intervention
Project: National Security Cutter C4ISR "Deepwater" Training
Client Organization: L3 Communications for the U.S. Coast Guard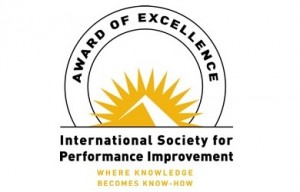 ISPI – Award of Excellence for Outstanding Human Performance Intervention
Project: Health Services Technician "A" School
Client Organization: L3 Communications for the U.S. Coast Guard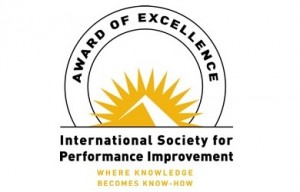 Brandon Hall – Gold – Excellence in Learning – Best Custom Content
Project: Selling Business Value, Account Planning
Client Organization: Sun Microsystems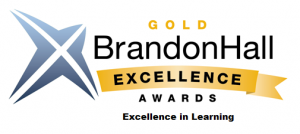 Brandon Hall – Silver – Excellence in Learning – Best in Competencies and Skill Development
Project: Leaders in Luxury
Client Organization: Arnowitz Creative for Hilton Worldwide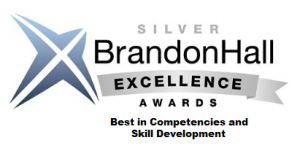 CRM Industry Awards – Users' Choice, Finalist, eLearning Innovations
Project: SherpaLearning eLearning Platform
Client Organization: Various