A great article by Jerry Useem on the relationship between culture and decision-making in which he delves into the origins of corporate evil and idiocy: What Was Volkswagon Thinking?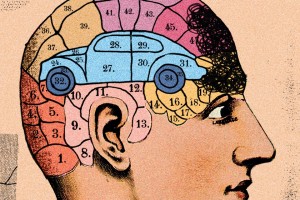 A few quotes:
On the Challenger space-shuttle disaster (1986) –
"[D]amage to the crucial O‑rings had been observed after previous shuttle launches. Each observed instance of damage… was followed by a sequence 'in which the technical deviation of the [O‑rings] from performance predictions was redefined as an acceptable risk.' Repeated over time, this behavior became routinized into what organizational psychologists call a 'script.' Engineers and managers 'developed a definition of the situation that allowed them to carry on as if nothing was wrong.' To clarify: They were not merely acting as if nothing was wrong. They believed it, bringing to mind Orwell's concept of doublethink, the method by which a bureaucracy conceals evil not only from the public but from itself."
On the Tylenol crisis of (1982) –
"[A]fter reports emerged of a deadly poisoning of Tylenol capsules in Chicago-area stores, Johnson & Johnson's reaction became the gold standard of corporate crisis response. But the company's swift decisions — to remove every bottle of Tylenol capsules from store shelves nationwide, publicly warn people not to consume its product, and take a $100 million loss — weren't really decisions. They flowed more or less automatically from the signal sent three years earlier. [The CEO, James Burke, had resuscitated the company credo, a "plainspoken list of principles" that included a higher duty to 'mothers, and all others who use our products.'"] Burke, in fact, was on a plane when news of the poisoning broke. By the time he landed, employees were already ordering Tylenol off store shelves."
One thing Andrew Fastow got right –
"'Culture starts at the top. But it doesn't start at the top with pretty statements. Employees will see through empty rhetoric and will emulate the nature of top-management decision making… A robust code of conduct can be emasculated by one action of the CEO or CFO.' The speaker was Andrew Fastow, the former CFO of Enron, who spent more than five years in federal prison. He got one thing right: Decisions may be the product of culture. But culture is the product of decisions."

Follow Peregrine Performance Group on Twitter, LinkedIn and Facebook.