Join us Tuesday evening, 21 Feb, 5:30p, to learn tips and techniques for building better learning games.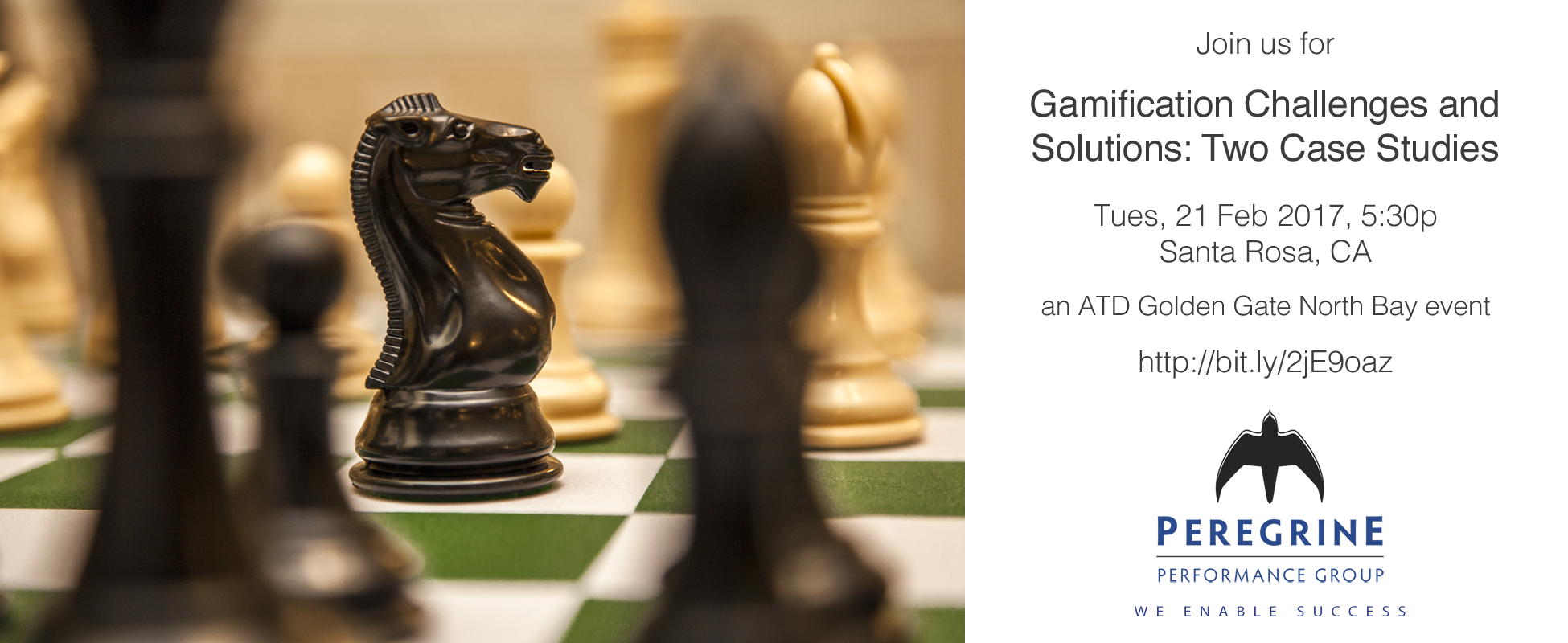 Joe Halpin and Terry Teplitz of Peregrine Performance Group discuss gamification challenges and solutions, and share recent examples of their work at this month's ATD Golden Gate (North Bay) gathering of L&D professionals.
Mark your calendar today and register here: http://tdgoldengate.org/event-2446551.

Follow us on Twitter, LinkedIn and Facebook.